Featured Contributors to Our History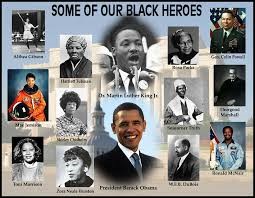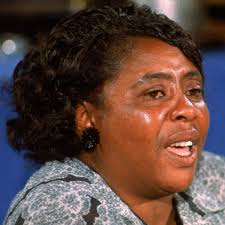 Fannie Lou Hamer
Civil rights activist Fannie Lou Hamer was born Fannie Lou Townsend on October 6, 1917, in Montgomery County, Mississippi. She was the youngest of 20 children. Her parents were sharecroppers in the Mississippi Delta area. Hamer began working the fields when she was only 6 years old.
Around the age of 12, Hamer dropped out of school in order to work full-time and help out her family. She continued to be a share cropper after her 1944 marriage to Perry "Pap" Hamer. The couple worked on a cotton plantation near Ruleville, Mississippi. They were unable to have children after Hamer had a surgery to remove a tumor. During the operation, her surgeon gave Hamer a hysterectomy without her consent.
In the summer of 1962, Hamer made a life-changing decision to attend a protest meeting. She met civil rights activists there who were there to encourage African Americans to register to vote. Hamer was one of a small group of African Americans in her area who decided to register themselves. On August 31, 1962, she traveled with 17 others to the county courthouse in Indianola to accomplish this goal. They encountered opposition from local and state law enforcement along the way.
Such bravery came at a high price for Hamer. She was fired from her job and driven from the plantation she had called home for nearly two decades—just for registering to vote. But these actions only solidified Hamer's resolve to help other African Americans get the right to vote. she said "They kicked me off the plantation, they set me free. It's the best thing that could happen. Now I can work for my people."
Hamer dedicated her life to the fight for civil rights, working for the Student Nonviolent Coordinating Committee. This organization was comprised mostly of African-American students who engaged in acts of civil disobedience to fight racial segregation and injustice in the South. These acts often were met with violent responses by angry whites. During the course of her activist career, Hamer was threatened, arrested, beaten, and shot at. She was severely injured in 1963 in a Winona, Mississippi jail. She and two other activists were taken in by police after attending a training workshop. Hamer was beaten so badly that she suffered permanent kidney damage.
In 1964, Hamer helped found the Mississippi Freedom Democratic Party, which was established in opposition to her state's all-white delegation to that year's Democratic convention. She brought the civil rights struggle in Mississippi to the attention of the entire nation during a televised session at the convention. The following year, Hamer ran for Congress in Mississippi, but was unsuccessful in her bid.
Along with her political activism, Hamer worked to help the poor and families in need in her Mississippi community. She also set up organizations to increase business opportunities for minorities and to provide childcare and other family services. She helped establish the National Women's Political Caucus in 1971.
In 1976, Hamer was diagnosed with breast cancer. She continued to fight for civil rights, despite her illness. Hamer died on March 14, 1977, in a hospital in Mound Bayou, Mississippi. Hundreds crowded into a Ruleville church to say good-bye to this tireless champion for racial equality. Andrew Young Jr., then a U.S. delegate to the United Nations, gave the eulogy at Hamer's funeral. He explained, "None of us would be where we are today had she not been here then,". Young said that the progress of the Civil Rights Movement had been made through "the sweat and blood" of activists like Hamer. On her tombstone is written one of her most famous quotes: "I am sick and tired of being sick and tired."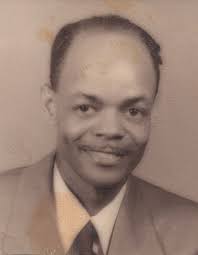 Otis Boykin
Otis F. Boykin was born on August 29, 1920 in Dallas, Texas. After graduating high school, he attended Fisk College in Nashville, Tennessee. He graduated in 1941 and took a job as a laboratory assistant with the Majestic Radio and TV Corporation in Chicago, Illinois. He undertook various tasks but excelled at testing automatic aircraft controls, ultimately serving as a supervisor. Three years later he left Majestic and took a position as a research engineer with the P.J. Nilsen Research Laboratories. Soon thereafter, he decided to try to develop a business of his own a founded Boykin-Fruth, Incorporated. At the same time, he decided to continue his education, pursuing graduate studies at the Illinois Institute of Technology in Chicago, Illinois. He attended classes in 1946 and 1947 but was forced to drop out because he lacked the funds to pay the next year's tuition.
Despite this setback, Boykin realized that a Masters Degree was not a pre-requisite for inventive competence. He set out to work on project that he had contemplated while in school. Otis Boykin. At the time, the field of electronics was very popular among the science community and Boykin took a special interest in working with resistors. A resistor is an electronic component that slows the flow of an electrical current. This is necessary to prevent too much electricity from passing through a component than is necessary or even safe. Boykin sought and received a patent for a wire precision resistor on June 16, 1959. This resistor allowed for a specific amounts of current to flow through for a specific purpose and would be used in radios and televisions. Two years later, he created another resistor that could be manufactured very inexpensively. It was a breakthrough device as it could withstand extreme changes in temperature and tolerate and withstand various levels of pressure and physical trauma without impairing its effectiveness. The chip was cheaper and more reliable than others on the market. Not surprisingly, it was in great demand as he received orders from consumer electronics manufacturers, the United States military and electronics behemoth IBM.
In 1964, Boykin moved to Paris, creating electronic innovations for a new market of customers. Most of these creations involved electrical resistance components (including small component thick-film resistors used in computers and variable resistors used in guided missile systems) but he also created other important products including a chemical air filter and a burglarproof cash register. His most famous invention, however, was a control unit for the pacemaker, which used electrical impulses to stimulate the heart and create a steady heartbeat. In a tragic irony, Boykin died in 1982 as a result of heart failure. Otis Boykin proved that the setback of having to drop out of school was not enough to deter him from his dream of becoming an inventor and having a long-lasting effect on the world.
[1] http://blackinventor.com/otis-boykin/